SGM Solutions & Global Media GmbH
(www.sgm-berlin.com)
SGM was founded as a publishing company in 2007. Its main focus was on the production and distribution of printed and digital media. It published amongst others InnoVisions – a magazine developed in cooperation with Fraunhofer-Gesellschaft, which has presented the latest research outcomes and possible ways of their implementation in the industry.
With the SGM staff having the relevant competences and expertise, the increasing importance of digital mobile media led to a new business orientation. The company set its focus on the development and production of digital media, contents and IT platforms. When adding educational management in 2008 to its range of products, SGM started focusing on e-learning in 2009, too.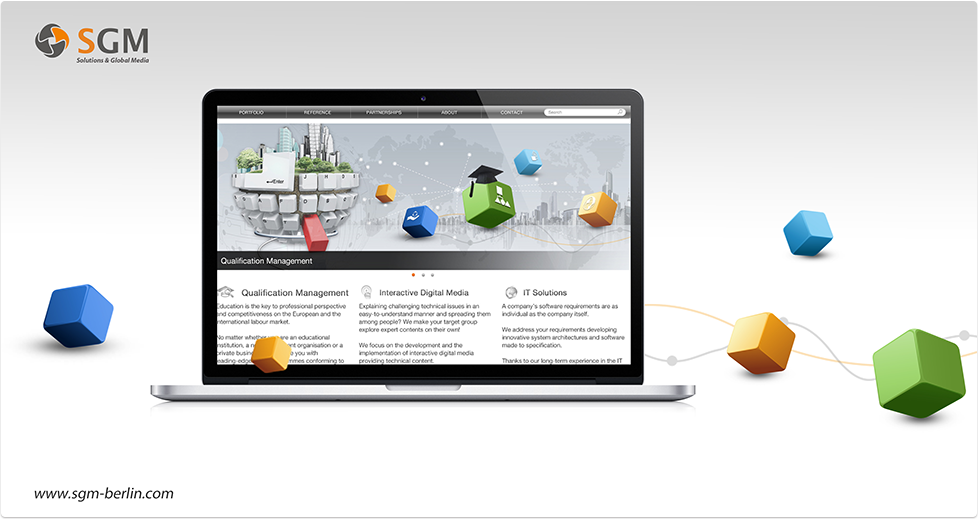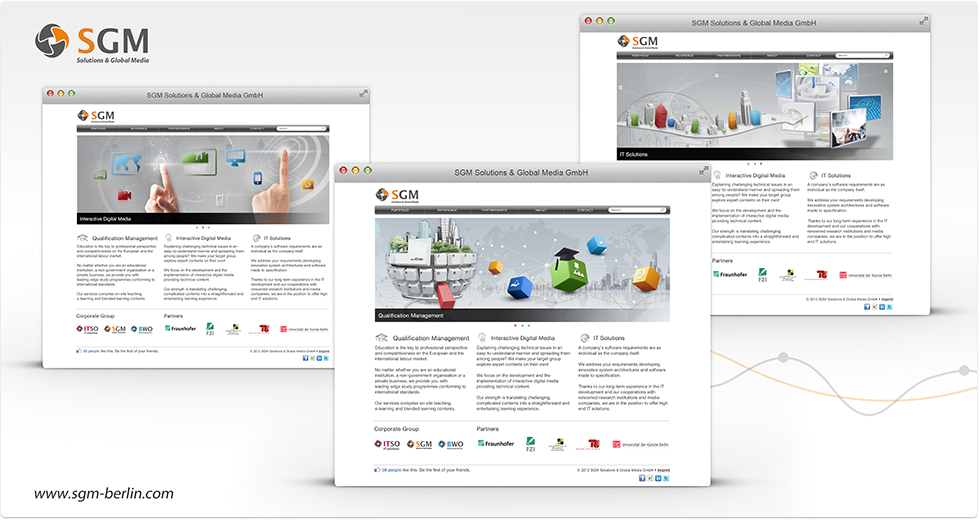 In co-operation with our partners ITSO and BWO, today SGM offer one-stop-solutions in the areas of qualification management, interactive digital media and IT solutions.