Youku - iPad
(www.youku.com)
Youku Tudou Inc. is China's leading Internet television company.Youku Tudou is home to China's two largest online video and television platforms, Youku.com and Tudou.com, and reaches a combined 80% of Chinese Internet users, with a total of 500 million+ unique viewers every month.
Youku Tudou has quickly become a premier destination for world-class advertising, as well as, partnering with hundreds of brand
advertisers over the past several years, including household names like P&G, Coca-Cola, General Motors, Apple, Lenovo, Samsung, and
China Mobile.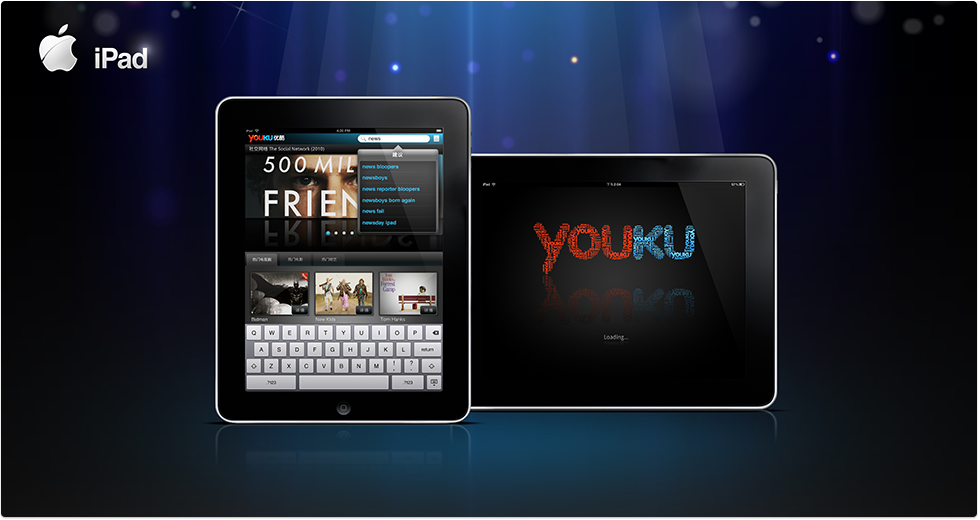 Youku Tudou offers diverse client applications for all major device platforms, including a suite of specialized mobile apps provides rich dedicated functionality.