Let's Powwow
Powwow Limited is a Mobile Internet company providing a location-based, Social Network, Search Engine service that is founded upon personal user needs and set preferences.
Powwow Ltd. offers relevant information about places, people and eventsaround an individual that pertains tothat person's particular likes and interests.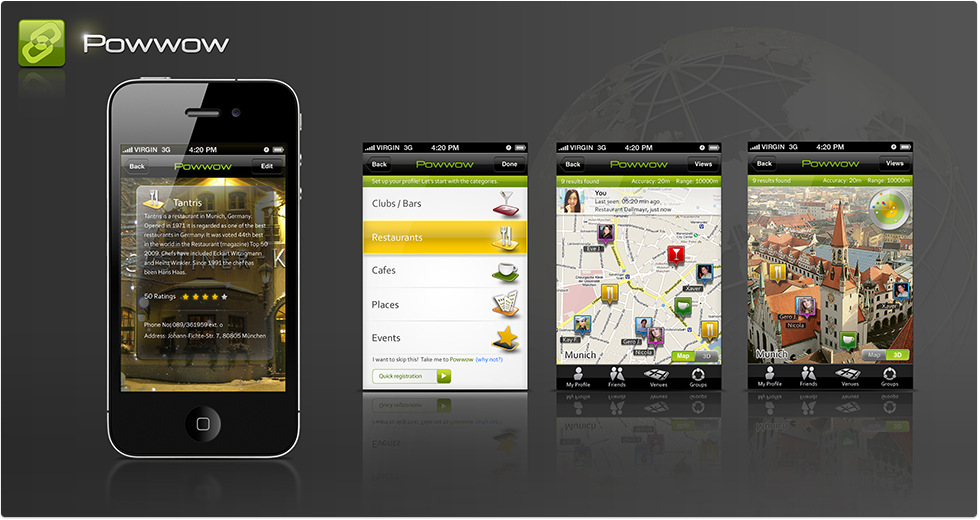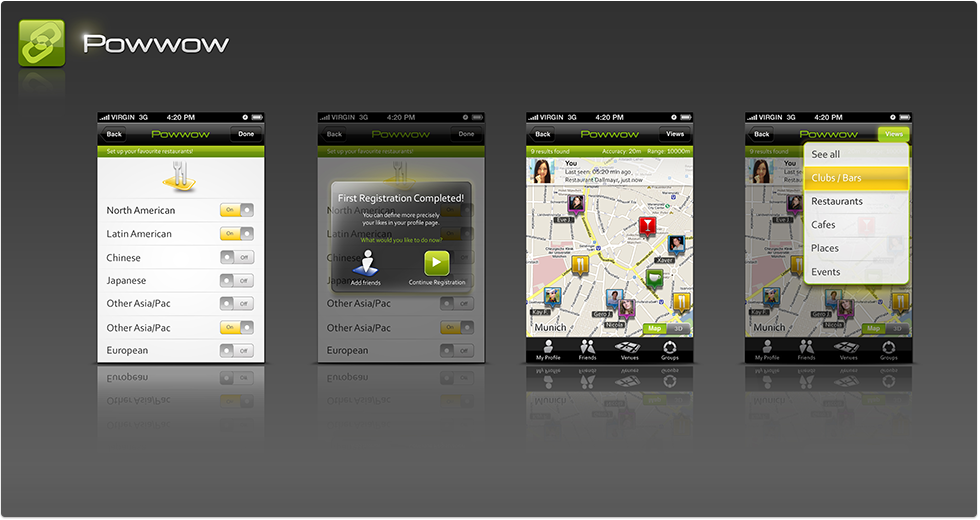 Powwow is the center of your social universe, making sure you and your friends stay connected. See where your friends are, find an exciting event, and take advantage of special deals and offers. Powwow puts all of this in one place, making sure you live life to its fullest.